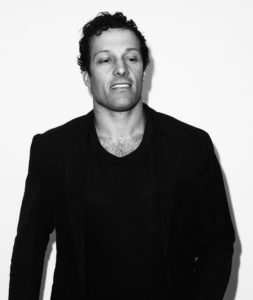 Episode #259: Shane Heath, MUDWTR, "I Had Everything In My Head Already…I Felt Like I Was Just As Much Of A Customer Of My Own Product As Any Prospective Customer"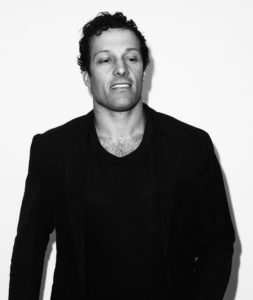 Guest: Shane Heath is the founder and CEO of MUDWTR, a startup that launched a coffee alternative consisting of organic ingredients lauded by cultures old and young for their health and performance benefits.
Date Recorded: 9/17/2020
Run-Time: 1:00:19
To listen to Episode #259 on iTunes, click here
To listen to Episode #259 on Stitcher, click here
To listen to Episode #259 on Pocket Casts, click here
To listen to Episode #259 on Google, click here
To stream Episode #259, click here
Comments or suggestions? Email us [email protected] or call us to leave a voicemail at 323 834 9159
Interested in sponsoring an episode? Email Justin at [email protected]
Summary: In episode 259, we welcome our guest, Shane Heath, founder and CEO of MUDWTR. In today's episode, we're diving into building a brand around needing something more out of coffee and the morning ritual.
Shane takes us through his relationship with coffee, why it no longer served him, and what he did to improve on the cup of joe many of us have built into our daily routine. From launch, it was only 6 months before the company hit 6 figures in monthly revenue. We hear about the evolution from filling orders from his kitchen and delivering them to the post office on his lunch break, to quitting his job, raising money, and scaling the business.
As we wind down, we discuss how the company was positioned for the current COVID environment as a modern D-to-C brand.
All this and more in episode 259 with MUDWTR's Shane Heath. 
Links from the Episode:
0:40 – Sponsor: Ten Spot
1:30 – Intro
2:44 – Welcome to our guest, Shane Heath
7:52 – Shane's origin story and inspiration for MUDWTR
14:17 – Surf scene in Venice
16:22 – Coffee/tea culture in India
23:23 – How the food portion is regulated
24:16 – The first three months of business
26:03 – The moment MUDWTR went from a small experiment to a full-fledged business
28:49 – Experience raising money
30:45 – Scaling the business after the investments were made
36:23 – Changing the brand offering
39:35 – How 2020 has impacted the business
43:00 – Content creation as part of MUDWTR's growth strategy
44:16 – Trends with Benefits
45:06 – Company culture
49:57 – Subscriber count
50:46 – The future for MUDWTR
54:36 – Most memorable moment for the business and mental health of entrepreneurs
59:07 – Learn more: mudwtr.com Promo Code: Meb for $10 off, @drinkmudwtr (Instagram), Trends With Benefits
Transcript of Episode 259:
Coming soon.