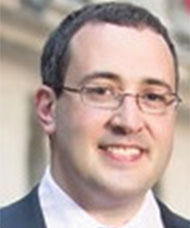 Episode #300: Best Idea Show – Geoffrey Batt, Euphrates Advisors, "You Get Used To The Terrorism Problem And You Just Start To Focus On The Companies"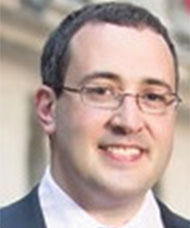 Guest: Geoffrey Batt has been investing on the Iraq Stock Exchange since January 2008. In October 2010, Mr. Batt launched the Euphrates Iraq Fund. Prior to his Iraq investments, Mr. Batt was an analyst at Quantrarian Capital Management. He is a Senior Advisor to the Atlantic Council's Task Force on the Future of Iraq. Mr. Batt studied philosophy at Columbia University.
Date Recorded: 3/17/2021
Run-Time: 1:27:11
To listen to Episode #300 on iTunes, click here
To listen to Episode #300 on Stitcher, click here
To listen to Episode #300 on Pocket Casts, click here
To listen to Episode #300 on Google, click here
To stream Episode #300, click here
Comments or suggestions? Email us [email protected] or call us to leave a voicemail at 323 834 9159
Interested in sponsoring an episode? Email Justin at [email protected]
Summary: In episode 300, we welcome our guest, Geoffrey Batt, managing partner and founder of the Euphrates Advisors, where he invests in Iraqi equities. In today's episode, we're covering Geoffrey's best idea: investing in the Iraqi stock market.
Geoffrey begins by telling us how learning about Daniel Cloud's post-Soviet Union Russia fund led him to look around the world to find somewhere he could earn huge returns, which led him to Iraq. He gives us an overview of the market and economy and how it's rebounded since Saddam Hussein died. Then he walks us through everything he's had to deal with since he first invested there in 2010 – political instability, a 20% currency devaluation, negative oil prices, and an Iraqi stock market that closed in response to COVID. We talk about the tailwinds for Iraq, including the growth of the banking sector and ESG, which Geoffrey believes is bullish for oil.
Be sure you stick around until the end to hear about Geoffrey's first trip to Iraq, when he was driving to visit with a company and was forced to turn around because of a car bomb.
Please enjoy this special "Best Ideas" episode with Euphrates Advisors' Geoffrey Batt.
Links from the Episode:
0:39 – Intro
1:43 – Welcome to our guest, Geoffrey Batt
3:11 – How a philosophy major like Geoffrey ended up an investor
9:25 – Adventure Capitalist: The Ultimate Road Trip (Rogers); Investment Biker: Around the World with Jim Rogers (Rogers); An Empire of Wealth: The Epic History of American Economic Power (Gordon)
10:12 – Parallels between investing, philosophy, and leadership
11:57 – Losing interest in philosophy and pursuing a career in finance
14:28 – Russian insight and settings his sights on Iraq
19:33 – The end of civil war and the restoration of stability
22:58 – Size of the Iraqi stock market
23:46 – Early days of the fund and a macro analysis of Iraq's market
28:03 – Lessons learned from a frontier market's entrepreneurial class
31:15 – Baghdad Soft Drinks
33:27 – Persevering through an informational asymmetry in 2010
37:23 – Investors fortifying their market positions amidst the rise of ISIS
39:52 – COVID-19 and its effects on Iraq in 2020
41:54 – Sending monthly newsletters to clients about internal Iraqi affairs
44:44 – What distinguishes this frontier market from other markets in the world
46:08 – Finding opportunity in the devaluation of their native currency Dinar
52:22 – The future for the Iraqi market and what it will take for global acceptance
1:01:51 – The Meb Faber Show – Episode #294: Dan Rasmussen, Verdad Advisers, "A Lot Of These Regime Changes Happen Around Recessions And Crises" 
1:02:14 – What's on the horizon for the Iraqi stock exchange and how to invest in it
1:07:18 – The emergence of an early-stage tech scene in frontier markets
1:10:05 – Regional exposure to companies operating inside of Iraq's borders
1:13:42 – Local equity and investment culture among the locals
1:15:23 – Geoffrey's most memorable moments investing in Iraq
1:22:51 – The media's portrayal of Iraq versus how it is when you're there
1:24:17 – Learn more about Geoffrey; euph.com; Twitter @geoffreysbatt
Transcript of Episode 300:
Coming soon.